the chichicho baby shop :)
it has been a while I have updated. I am cho btw. I have been busy with my newly established but not quite a grand opening yet shop.
What do I sell you ask? well it is something that is totally not related to nails and beauty. I sell baby clothes.
I haven't quite figured out how all the shipping and stuff like that would work, so I am only doing sales in hong kong. but if you don't live in hong kong and is very interested in some of the styles let me know and maybe we can work something out.
the bb clothing is super cheap. 1 for 50hkd and 3 for 100hkd. Can't beat that price for quality goods :)
come by and like my facebook page to look at more styles and updates :)
Here is the direct link to the album
http://www.facebook.com/media/set/?set=a.490720230940450.120564.349706861708455&type=3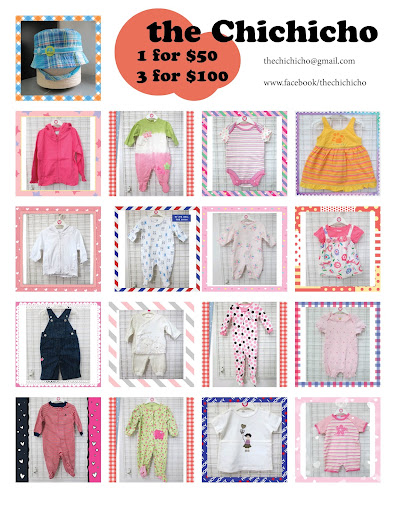 the chichicho baby shop :)
Reviewed by
thechichicho nails
on
Sunday, September 09, 2012
Rating: